Blog
Designer flowers
Posted by: webedit on May 19, 2017 | Comments Off on Designer flowers
We have a website that you can shop with 24 hour a day. On our site we have a wide selection of flower to choose from but if a customer walks in our Toronto flower shop we usually ask our customers a few question to get a sense of what they want to purchase and then we design a beautiful floral arrangement for them.
---
Older Posts »
Blog
Silk floral arrangement
Posted by: webedit on May 17, 2017 | Comments Off on Silk floral arrangement
Flowers are wonderful to work with, we love fresh flowers but we also enjoy working with silk flowers too. We work with high-end flowers such as hydrangeas, roses, dahlias, peonies etc. We can design silk arrangements to suite any interior. If you have an office space or home and you require some beautiful silks to suite your space give us a call and we will consult with you.  and create something stunning for your space.
---
Older Posts »
Blog
Thank you customers
Posted by: webedit on May 16, 2017 | Comments Off on Thank you customers
Mondu would like to thank all our customers for shopping with us this  Mother's day at our Toronto flower shop for your Mother's day flowers. We loved  creating all the beauty flowers for you all. We look forward to serving you soon.
---
Older Posts »
Blog
5 tips to care for palms
Posted by: webedit on May 6, 2017 | Comments Off on 5 tips to care for palms
The range of specialty palms is limited.  It's notable that no varieties are offered – all palms are botanical species.
Care tips for palm
All palms are 'easy care'. However, every specialty palm requires a different approach, because the plants all grow differently, have different leaf thicknesses and structures, and originate from different regions. In order to be able to advise consumers correctly, look at the individual palm.
The plant may require more or less water, depending on position, the size of the plant and the thickness of the leaves. For thicker and more rugged leaves (Cycas and Rhapis) give less water. For thinner and more fragile leaves (Livistona and Caryota) give more water. The latter two also like being sprayed from time to time, particularly in the winter months when the heating indoors is on, causing the air to be particularly dry. A light rain shower is also great for refreshing these plants in the spring and summer months. It also prevents browning of the leaf edges and tips.
Plant food once every four weeks is enough to keep specialty palms healthy and beautiful for a long time.
Palms generally prefer a moderately light or light position, but not in bright sunlight. The Cycas is the exception: in the summer months it can stand outside in the sun after it has slowly acclimatised to it. When Cycas produces a new leaf rosette, it will shed the old, lowest rosette. It's best if new leaves are produced in a light, sunny spot outdoors, so that the leaves are nice and compact. The leaves will be more stretched in the living room.
In the cold months, wrap up specialty palms carefully for transporting home: as tropical beauties they cannot cope with the cold.
---
Older Posts »
Blog
Mothers day flowers
Posted by: webedit on May 3, 2017 | Comments Off on Mothers day flowers
Mothers day is just around the corner. Are you thinking of buying your mother flowers for mothers day? We can help you with selecting the right floral bouquet for mothers day. Give us a call or visit us on the web at www.mondufloraldesign.com
---
Older Posts »
Blog
The carnation
Posted by: webedit on April 26, 2017 | Comments Off on The carnation
The carnation's origin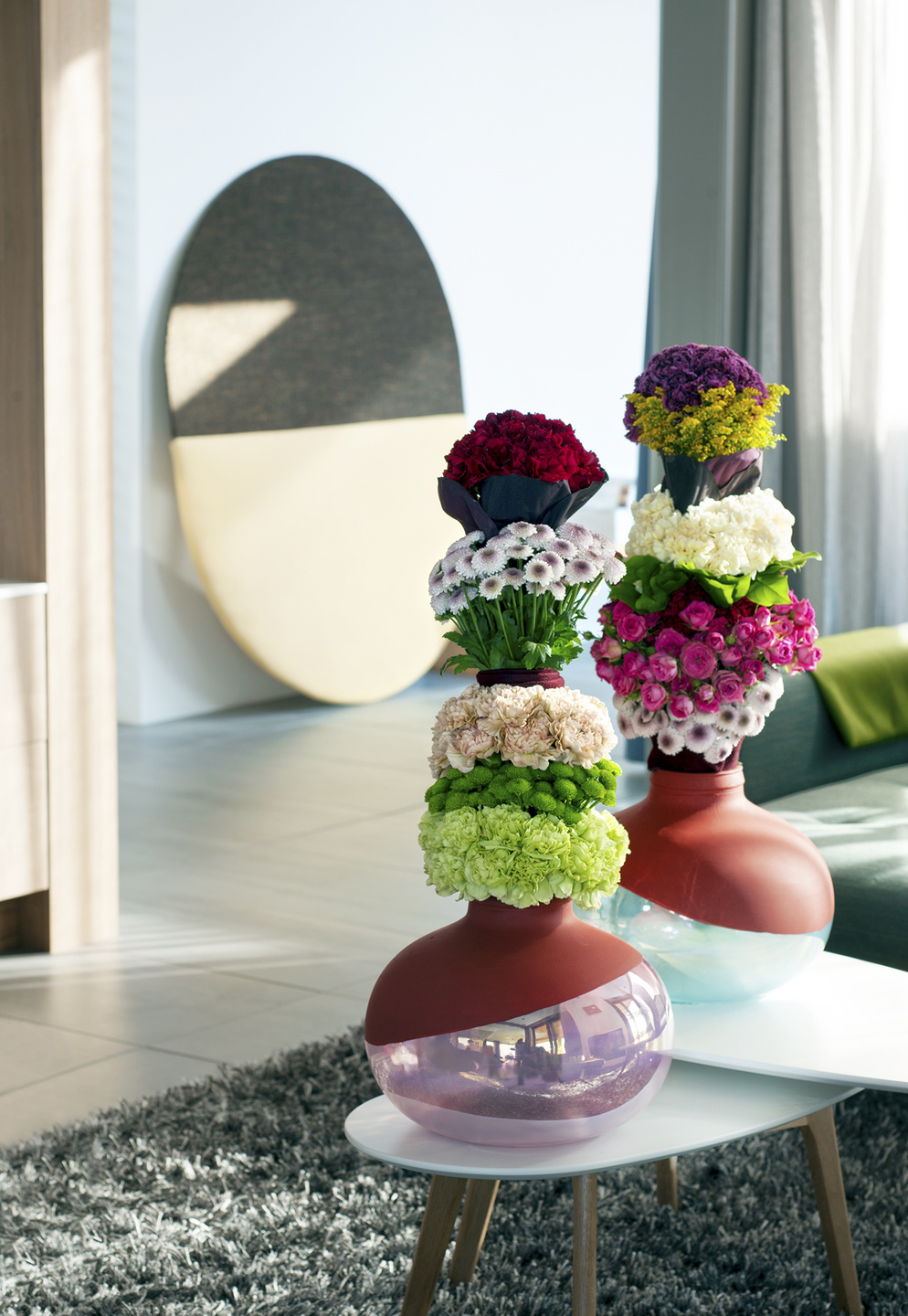 The original birthplace of the carnation is on the coast of the Mediterranean. The popularity of the flower goes back many centuries; for example, the Romans were already making wreathes and fresh eau de toilette out of carnations. The flower can also be regularly seen in religious paintings as a symbol of the Virgin Mary and to symbolise the suffering of Christ. The Latin name for the carnation is Dianthus, derived from Dios (God) and anthos (flower). That means that the carnation is a divine flower!
Colours and shapes of the carnation
Green, deep purple, dark red, fluorescent yellow, champagne, soft orange, salmon pink, white or combinations of colours: the carnation offers a magnificent array of colours. But that's certainly not the only remarkable thing about this flower. For example, are you familiar with the various shapes? There are carnation with a single flower, and there are spray carnations. The carnation also has eye-catching petals, with rounded, serrated or fringed edges. So it's no surprise that the carnation is a fantastic lead performer or support act in any vase.
Caring for carnations 
Make sure the vase is clean.
Fill the vase with water and cut flower food.
Remove the bottom leaves.
Trim the stems.
Keep carnations away from direct sunlight and ripening fruit.
Carnation symbolism
The carnation symbolises passion, longing and romance. That's why Renaissance painters in the 15th and 16th century chose this flower to appear in their engagement scenes. And nothing has changed in that regard: the carnation is still an appropriate gift for demonstrating passionate love. Or to revive the passion in your relationship. If that should be necessary…
---
Older Posts »
Blog
Two tone flowers
Posted by: webedit on March 15, 2017 | Comments Off on Two tone flowers
Color is a very important design element, in fact it is one of the most important thing to consider when designing. We like to uses 2 colors and monochromatic color schemes when designing at Mondu.
---
Older Posts »
Blog
Why we love hydrangeas
Posted by: webedit on March 13, 2017 | Comments Off on Why we love hydrangeas
Hydrangeas are one of our favorite flowers because they are fabulous. There are many different colors to choose from when designing. The flowers are versatile and they can be used in many design style. Hydrangeas are often uses in small budget arrangement because they fill up the arrangement.
---
Older Posts »
Blog
Weekly flower subscription
Posted by: webedit on March 10, 2017 | Comments Off on Weekly flower subscription
Modern corporate flowers can be designed in any style with wide range of flowers. How does our corporate flower service work? We will come to your office and look at you space and consult with you about the your likes and dislike. After working with you to dertermine what works best for you we aill supply ypou with a weekly fresh flower arrangement or a monthly plant service.
---
Older Posts »
Blog
Dramatic corporate flowers
Posted by: webedit on March 7, 2017 | Comments Off on Dramatic corporate flowers
This flower arrangement would be wonderful in a hotel lobby, restaurant. corporate office or in a home lobby.
---
Older Posts »